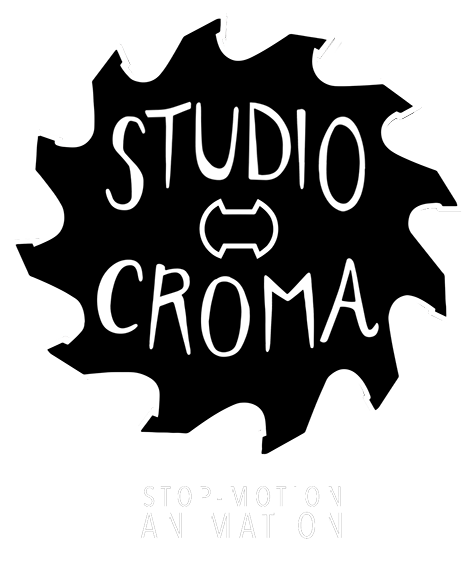 Smart Specialisation Strategy
Leadership in Enabling and Industrial Technologies
Studio Croma Animation is an animation studio specialized in the production of cinematic works and audio-visual content for advertising and Internet. They apply the stop-motion technique, using sequences of photographs to create movement and lend personality to objects and inanimate puppets.

The creative process that distinguishes their products is characterized by a perfect mix of hand-crafted construction techniques, technology, and digital processing.

Studio Croma Animation operates in three areas centred synergically around the production of innovative products of high cultural value and excellent technical quality. These are also the result of constant research into materials, professional training, and commitment to the world of stop-motion animations. Their products are publicised through festivals, sectorial journals, and sales pitches.

Years of experience with numerous cinematographic productions, important collaborations, and high production standards are testified in numerous awards, including "Nastri d'Argento", "David di Donatello" in Italy, a special nomination for the Industry Excellence Award at the Manchester Animation Festival, and first place at Stop Motion Mexico. In 2021 they assumed a company structure, founded by Arianna Gheller CEO (puppet maker, animator, post-producer) and Matteo Burani (character designer, puppet maker, director, and scenographer).

Studio Croma is well rooted in the Bologna area with ever more consolidated regional collaborations, including one with Incredibol!, and across Europe with Animarkt (Poland), Kinetic Armatures (Spain), and CEE Animation (Czech Republic).

The studio's decades long experience in this sector and the attention to detail achieved by their team have earned Studio Croma a place of honour among the experts in the sector, both nationally and internationally.
Details
Contact/Entrepreneur
Arianna
Gheller
CEO and Head of Animations
Contact Email
cromastudio.bones@gmail.com
Tags
Address
Via Francesco de Sanctis
7/B
Bologna
BO