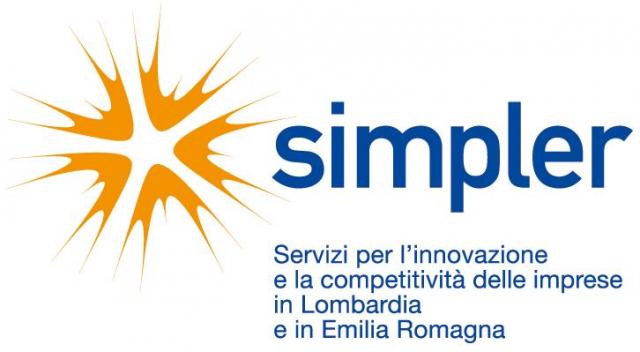 SIMPLER stand for Support Services to IMProve innovation and competitiveness of businesses in Lombardia and Emilia-Romagna. It is a consortium that counts Aster as a member and operates within the Enterprise Europe Network, providing services for innovation and the internationalisation of SMEs.
The Enterprise Europe Network is funded by the European Commission Directorate-General for Enterprise, which involves more than 600 organisations operating in more than 50 countries.
 
SIMPLER operates in Lombardy and Emilia Romagna with the objective of:
Creating transnational contact between researchers and businesses
Creating commercial, technological and research-based agreements

Who is it for?
Universities and research institutes
Businesses (especially SMEs), spin-offs and startups
Provincial and regional institutions, entrepreneurial associations and ILO/KTO

Services:
Partner search — opportunities to seek national and transnational partners, with a view to sparking commercial and technological collaborations or introducing European research projects to a database of international contacts.
Brokerage events — initiatives designed to facilitate one-to-one meetings between research centres and companies for matching technical and commercial supply and demand, as well as identifying partners to participate in funded research projects.
Company missions — exchange visits aimed at facilitating the creation of international partnerships for researchers and businesses, organised to carry out business study missions where the experience of foreign research organisations or companies is analysed.
Information on and assistance with public funding in research and development at a local, regional, national and European level.
Business visits — ad hoc company visits aimed at identifying specific needs and providing the right solutions on a case-by-case basis as well as providing up-to-date information on opportunities, initiatives, tenders and projects.
Address
Via Gobetti, 101
Bologna
Telephone Number
051 6398099
Knowledge content specificity
Contacts
Maria Gabriella
Gualandi
simpler@aster.it
051
6398099