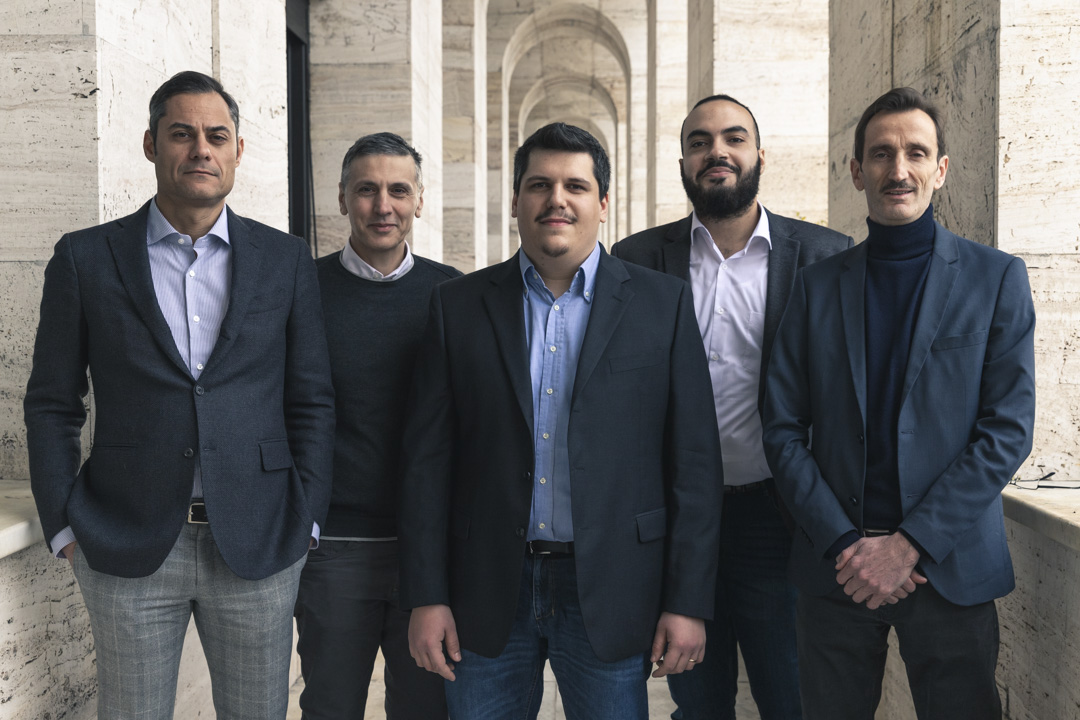 The series Startup in the Net collects interviews done to innovative startups which are part of the EmiliaRomagnaStartUp network and that ART-ER supports in their development process.
---
From deadly sin to entrepreneurial mission. "We make your life easier to allow you to be lazier" states Nicolò Magnanini, founder and CEO of Pigro, the startup from Emilia-Romagna that, despite the name, is getting ready to step into the international market. 
"Pigro is the simplest way to convert digital content into a conversation" the startupper summs up "We are able to automate the creation of a chatbot, offering companies a turnkey virtual assistant".
What differenciates Pigro from other chatbot companies, is that Pigro has turned upside-down the existing model by not focusing on the user's request anymore, but instead using instructions booklets, product details, intenal docs - what we call the knowledge baseline of a company - as they are.
"Existing solutions on the market only accpet question/answer pairs" the entrepreneur explains "This means that if a company has to process all possible FAQs and insert them manually into a software, it will be using an incredible amount of time, money and resources that thanks to Pigro they could save. We always say that our best clients are the ones that already tried to set up a chatbot because they already know what we're talking about and what realistic problems they might encounter" Nicolò smiles. "We are able to offer a product that nobody else has been able to offer since our owned artificial intelligence doesn't require any work from the company, reducing the setup time as well, which in our case go from the usual 6-18 months for multinational companies and big enterprises down to 4 weeks.". 
The idea behind Pigro is built from the ashes of an earlier startup.
"Pigro was born in 2015 as an intelligent news aggregator" the CEO tells us. "Because it was addressing the final users, we didn't manage to find a way to monetize it".
At that time Nicolò, now 26 years old, was an IT student from Novellara that had kept in touch with his highschool professors, Armando Fontana and Daniele Galvani. They had seen this boy's talent and decided to embark onto this entrepreneurial adventure with him, and a few years later they would have been joined by Nicola Abbasciano, Ahmed Nasser and Stefano Marzani. The latter has been the one who introduced the team to the new trend from the States, the chatbot world. Together they scrutinised the existing project and to avoid losing the knowledge gathered until then, they converted the algorithm to serve its new purpose.
"Thanks to the Regione Emilia-Romagna and Aster, at the end of 2016, I went to the Silicon Valley" Nicolò recounts "a reality check with other realities has been extremely important: that's where, listening to companies' needs such as MailUp's, I realised that we really needed to be innovative. We didn't want to make the same mistake as before and so we started again by listening to companies' real needs and trying to offer them a solution" Magnanini continues. "This mindset truly is a good thing for a startup".
Today Pigro counts six clients, between PA and private companies. In the last two years the startup has been selected both for the AI Worklab di LVenture Group Incubator Program and the Luiss Enlabs Accelerator Program. Now they are in the phase where they're increasing capital: the next steps will be to evaluate if the application of their algorithm can be patented, but most of all to launch a product on the international markets.
"At the moment our main competitor is in Silicon Valley: they are still quite small, they're not an insurmountable obstacle" Nicolò says. "We are moving fast to become leaders in the european market and we have the chance to tackle to the american market. We say that we don't limit ourselves geographically". Ambition certainly isn't lacking in the Pigro team and in Nicolò who has innovation in his blood and feels like an born-entrepreneurs. "I've been working on projects like this one since the third year in highschool, I have alyways wanted to create something new" he reveals. "Yes, I can say that I like to leave my mark".
And behind the name given to the startup which might seem like a paradox, there is a quote from one of the brightest innovators of our times. "We embraced Bill Gates' quote that says "I will always choose a lazy person to do a difficult job because he will always find the easiest way to do it" Nicolò confesses. And how could we disagree.
Find out more about Pigro and check out their profile in our dedicated section "Linked Startups" by clicking on the banner below.
Author: Giorgia Olivieri, freelance journalist. Works in business development since 2003 having curated communications projects for Progetti d'Impresa, for BAN Bologna, for the Metropolitan City of Bologna, for Incredibol and for Almacube. She collaborates with ART-ER since 2017 on various projects including StartCup Emilia-Romagna.