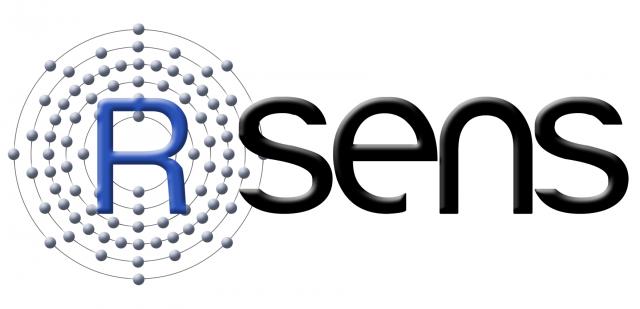 Smart Specialisation Strategy
First spin-off of the University of Modena and Reggio Emilia and the University of Trento, RSens develops, manufactures and markets devices that detect radiation. It is currently engaged in the development of innovative sensors for the detection of radon, which is a natural gas that emanates from the ground or from building materials and has been recognised by the World Health Organisation as a second largest risk factor for the onset of lung cancer. It is odourless, colourless, tasteless and totally invisible. And the only way we can defeat an invisible enemy is to make it visible. 
Products and services offered
The main characteristics of the sensors are: low sale price, small size, reduced power consumption, wireless control and extreme ease of use, which encourages and promotes use by private citizens. Indeed, health protection is not and should not be an issue for professionals only, but for everyone. The sensors are battery-operated, which also allows for use in places devoid of electrical power supply. 
Abnormal radon emissions are also related to natural seismic and volcanic activity. Various pieces of research have shown that a variation in the concentration of radon should be considered, along with other currently monitored factors, as a precursor event to the performance of a full prospective analysis. 
Other information
Nationwide, the main users of the aforementioned sensors are: public and private environmental monitoring and certification institutions; at-risk businesses, the monitoring of which is required by law; companies and professionals in the construction industry; private citizens who wish to protect their own health by using simple and inexpensive devices. 
RSens s.r.l. won the first prize in the 2009 BP Entrepreneurship in Modena competition and the 2010 Start Cup in Emilia-Romagna. In the same year, it was also given a special mention by Unicredit and Confindustria for projects of high social and environmental value in a competition entitled The Talent of Ideas. RSens was also selected to participate in the StartUp Initiative of Intesa San Paolo, in the Lombardy Technoscouting program. Finally, the innovative project and creator of radon-detecting sensors has been selected by ITALY INNOVATORS 2011.
Details
Contact/Entrepreneur
Luca
Bidinelli
Presidente
Contact Email
luca.bidinelli@rsens.it
Address
Via Vignolese
905/B
Modena
MO