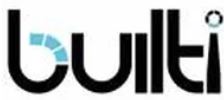 Smart Specialisation Strategy
Leadership in Enabling and Industrial Technologies
Builti Srl was created in 2018 with the development of the "RE.SIS.TO. Project" in collaboration with the University of Bologna.
The company operates in the field of the development, application, and management of systems of structural diagnostics, monitoring and implementation of advanced rapid analysis models, in support of civil engineering (strategic and relevant buildings, infrastructure, domestic and industrial construction) and of restoration (buildings and historical structures).
Research and development activities play a central role in the company, which promotes technology transfer from academia to professional practice. The three founding members are IT experts, who collaborate in different areas with university professors and researchers.
Details
Contact/Entrepreneur
Massimo
Bava
Amministratore
Contact Email
info@builti.it
Tags
Address
Via Guelfa
5
Bologna
BO