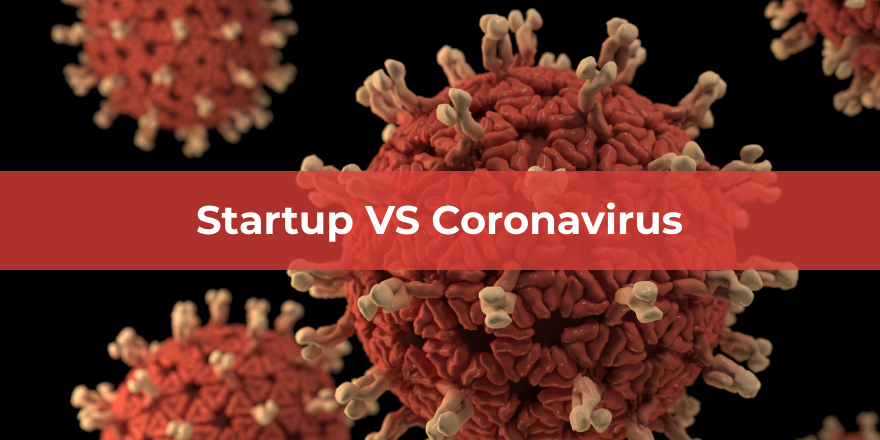 Regional startup updates
Given the health emergency situation, we have decided to open a space dedicated to the proposals and new services implemented by startups in our region to face the Covid-19 epidemic.
A constantly updated section with the latest news from the world of innovation.
Zeprojects has created mobile healthcare clinics 
Zeproject, together with Sheer Wood srl and GHA Europe srl, has created ZEP, Zero Epidemy Point, mobile healthcare clinics made from 100% ecological, antiviral and antibacterial materials.
Neutrality develops a platform to "map" the virus and prepare for PHASE 2Due to the health emergency caused by the coronavirus, the startup launches Neurality Covid-19, a dashboard for consulting Civil Protection data to cross this information with some ISTAT data.
#LaRomagnaCheDona: Romagna DOP auctioned in battle against the COVID-19
Rippotai and Nuova Comunicazione have launched an online fundraising auction that brings together companies, artists and artisans from the territory who donate works, products or services to support the activities of the Pope John XXIII community to cope with the emergency of COVID -19.
BAM! Cultural Strategies: a kit of free services for digital culture
BAM! Cultural Strategies and Archiui join forces to offer accompanying services for museums and archives, seeking a digital strategy in times of coronavirus.
#Lartenonsiferma, the cultural and creative project promoted by Taldeg
The startup that allows you to discover independent art in the places you frequent, launches its initiative to make its contribution in the fight against the pandemic: a fundraiser through the sale of works of art created by its network of creatives.
Raleri collaborates in the production of protective glasses and visors made in Emilia-Romagna
3,500 protective glasses and 1,500-2,000 protective visors are daily produced by Raleri thanks to a partnership with a company in Reggio Emilia.
COVID-19:health distancing production app
Mind the Gap allows to support the reopening of activities in Phase 2 together with the directives issued by the Italian government.
DoctorsWork! offers its platform free of charge for finding doctors
Since the emergency situation caused by the spread of covid 19 in Italy began, we have made our platform available free of charge to all organizations seeking medical personnel.
EthicJobsTips
The startup has published content to make its own social contribution: pills and tips to better cope with this difficult period, as well as the most useful tools to manage smart work.
Voyamee: online fitness, pilates and meditation lessons
The lessons, planned together with wellness specialists, are designed to support those who are experiencing pain in the confinement period.

Squat & Basilico: discounted and contactless home deliveriesTo meet the needs dictated by quarantine, Squat and Basil enhance contactless delivery activities and offer a discount on the weekly meal plan.
Cooki, the platform for food professionals, is now free for 1 month
Cooki, a platform for managing food information dedicated to all administrative and professional food activities, offers a free one-month trial of the full version (not a demo).
Buyhoop: promoting local trade through Buying Groups and beyond
The Buyhoop.social online shopping portal in this pandemic period decided to meet the needs of its customers and retailers by canceling the registration costs on the platform.
Covid19Lab: a web data visualization project on the spread of Covid-19 around the planet
Studiabo, Vicem and Aderit, concerned about the spread of coronavirus, decided to share their experience in data use and make Covid19Lab available online, a free access data visualization web project.
Studiomapp uses AI to analyse the effects of the pandemic
The startup from Ravenna uses artificial intelligence to extract information from satellite images to produce analysis of pre and post emergency scenarios.
Immersio uses augmented reality against Covid-19
Experimentation of a new technology based on augmented reality will reduce the risks of contamination from Covid-19 and other diseases in the operating room.
Arternative: audio guides for the major European museums
Artenative has made all audio guides available in its app free of charge. We can explore the Vatican Museums, the Louvre or the Prado Museum without having to get up from the sofa.
MIX - Museum Interaction eXperience: the app that makes museums interactive
A 3-month trial is now available for museum directors and curators in order to make the museum itinerary more interactive and engaging to visitors and to offer a greater number of works thanks to Augmented Reality.
ButterLife: useful device for remote monitoring of patients
VST, spin-off of the University of Modena and Reggio, has a useful device for remote monitoring of patients, abandoned or in domestic isolation, in order to constantly monitor their health.
Fairbnb.coop: tourism in Bologna at the service of the community
The new platform of sustainable tourism Fairbnb.coop launches the campaign #IoRestoaCasa / #StayAtHome & #ViaggioDomani / #TravelTomorrow: proceeds of future trips will be used immediately to support health personnel working on the front line against coronavirus. Small owners and tourist facilities can sign up for free.
WeFrood: we help small producers not to remain isolated
Covid-19 is changing the distribution models of fresh products and is causing particular difficulties for small companies with no connection to wholesalers or to the digital market. WeFrood makes its platform available to facilitate the meeting between producers and consumers.
Diciannove.news the free chatbot that informs about COVID-19
Digital solidarity: the new chatbot Diciannove.news is available to citizens in order to answer questions about the Coronavirus.
In Bologna Genius4U takes care of those who care
Thanks to the collaboration with the Sant'Orsola Polyclinic Foundation and DAY Buoni Pasto, Genius4U has activated within the Sant'Orsola Hospital: laundry, prepared meals, postal services, home professionals, childcare and much more to help those who are exposing themselves on the front line.
Timeneye helps companies manage smart working for free
The coronavirus epidemic has forced several production companies to reorganize themselves and implement smart working. Due to its characteristics, Timeneye can help companies to better manage staff activities.
#IOSTOCONIRISTORATORI: the task force is born to help the catering industry
A group of startups and professionals from the HORECA sector, led by Dishcovery, a startup incubated by ART-ER, launches a new "digital solidarity" project dedicated to the world of catering.
Free online STEAM education lessons from Tata robotica
Now that it is necessary to stay at home, the startup has stepped up its business and is constantly offering free ideas to entertain children and transform these days into creative opportunities.
docFaber App a healthy diet even in quarantine: #eatathome #iomangioacasa
During these days that we have to stay at home, it is easy to take a few extra kilos, with consequences for our physical condition and our state of well-being.
OneViewX combines smart-working with clinical practice
Angiodroid is a Bolognese startup born in 2013 and operating in the life sciences sector. It has developed a system to assist health workers who in recent weeks must continue with patients' daily procedures and therapies.
ENDU provides an online training platform
ENDU makes qualified instructors available and organizes meetings with Olympic athletes and talks on motor activity, nutrition and health free of charge until April 5.
UTOPIC makes its platform available to Italian museums free of charge
Utopic is now available to museums and cultural institutions to make this moment of great difficulty an opportunity to bring closer less well-known works to the public and strengthen the network between institutions.
Junker, the app for separate waste management, adapts to the emergency COVID-19
In this emergency period, Junker, the app for separate waste collection developed by Giunko, has provided member municipalities with the possibility of sending unlimited messages to users in their territory for communications regarding the selective collection of urban waste.
Pikkart offers assistance thanks to Augmented Reality
The Pikkart Assistance 4.0 platform allows specialized technicians to act directly in real time and remotely, without people and equipment having to move.
Needo supports Modena health companies
In this difficult time in which we are living, we all must do our bit. From here arose the Needo's idea of putting some products on sale to donate their proceeds to healthcare companies in Modena.
3D printed masks, the innovation of Mark One 
Due to the difficulty in finding personal protective equipment (PPE), especially in the healthcare sector, Marco Zani, CEO of Mark One, announces that he has designed 3D customizable and reusable printed masks and calls for finding filters.