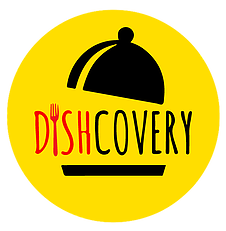 Smart Specialisation Strategy
Leadership in Enabling and Industrial Technologies
Dishcovery srl is an innovative startup with the aim of transforming the way in which foreign tourists live their culinary experiences abroad while at the same time providing restaurateurs with a service that can promote their menu in all languages. The service offered by Dishcovery consists in translating the restaurant menu into different languages ​​and digitizing it in mobile format. Subsequently, an interactive multilingual menu is created and can be consulted by the customer via his smartphone, without having to download any type of app but simply scanning a QR code reported by the restaurateur. The service not only provides the translation of the menu but also various details on the culinary culture around the dish, ingredients, allergens, and wine pairings.
The company operates in the Food and Beverage sector and intends to be an active and proactive actor. The objective of the company is not simply to offer translated menus and thus face language barriers but also to break down cultural barriers. Often, the literal translation of the menu is not enough to make everyone understand what is in front of him or her. Some regional Italian ingredients need a description to be understood and imagined by the customer or the many dishes whose name in English remains the same without explaining what the dish is. Hence the need to translate and, at the same time, to tell the menus. With the incredible number of tourists coming to Italy, Dishcovery wants to take the opportunity to promote our local food products to potential foreign consumers. Behind all this reasoning, there is the desire on the part of Dishcovery to be something more than a simple translation service but to become a real protagonist of the Italian food culture.

The results achieved so far by Dishcovery are positive, within a few months, 150 restaurants have been collected and more than 20,000 accesses to our digital menus by foreign tourists have been recorded, with a conversion from "test account" to "paying customer" by over 40%. Among the customers of Dishcovery there are also some restaurants of the Autogrill chain, such as Motta, Bistrot and Panino Giusto, it is about to start new important collaborations with the Welldone and Tortellino chain and with large groups like Alipay and Fiumicino airport.
Dishcovery was awarded as the best 2018 Travel Startup by the Politecnico di Milano and a few months ago it launched a crowdfunding campaign with a result beyond expectations. In fact, Dishcovery has abundantly doubled the target set at the beginning of the campaign, collecting 121,000 euros.
Details
Contact/Entrepreneur
Giuliano
Vita
CEO
Contact Email
g.vita@dishcovery.menu
Tags
Address
Via Giardini
517
Modena
MO