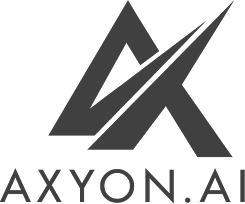 Smart Specialisation Strategy
Leadership in Enabling and Industrial Technologies
Axyon AI brings deep learning-powered solutions to finance. Axyon's technological advantage is represented by a proprietary deep learning platform specifically built for financial problems. It allows to be extremely quick in developing highly-accurate predictive models. Axyon has developed successful POCs in several fields, from credit risk to wealth management, from churn-rate prediction to fraud detection.
Based in Italy, the company has strong ties with the University of Modena, European centre of excellence for artificial intelligence and deep learning. Axyon AI is backed by ING Bank and has valuable partnerships with NVidia and IBM.
Axyon AI currently sells two complete AI-powered products: SynFinance, for the syndicated loans market, and StocksAnalyst, for asset allocation.
Axyon SynFinance
Axyon SynFinance provides transparency on investors and borrowers behaviour and liquidity prediction in the syndicated loan market, both corporate and leveraged.
Axyon SynFinance helps relationship managers and syndicators by using advanced artificial intelligence techniques (deep learning) to provide data-backed analytics, leads generation and liquidity predictions. The product combines the different data sources already used by the bank, including data coming from data providers and proprietary data, to provide superior insights and value.
Axyon StocksAnalyst
Axyon StocksAnalyst is an AI-powered solution for asset management.
It helps analysts and traders by providing deep learning-powered predictions over assets performances over several time horizons, integrating market data, financials, fundamentals and news data.
Axyon StocksAnalyst can be used to enhance performance of asset management strategies, to support analysts and to create AI-powered ETFs. StocksAnalyst can integrate clients' proprietary data feeds and target tailored asset groups depending on clients' needs.
Details
Contact/Entrepreneur
Daniele
Grassi
CTO
Contact Email
social@axyon.ai
Tags
Address
Via Rainusso
144
Modena
MO