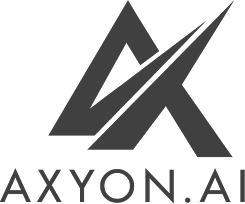 Smart Specialisation Strategy
Leadership in Enabling and Industrial Technologies
Axyon AI is a company specialised in the development of software solutions based on deep learning for trading and asset management.
The Axyon Platform, specifically designed for financial time series, represents a competitive advantage. This platform facilitates the design and development of highly accurate Al/Deep Learning predictive models.
 
Based in Italy, the company is closely linked to the University of Modena, centre of excellence in Europe for Artificial Intelligence and Deep Learning.        
 
Axyon AI has received investments from ING Bank and UniCredit, and has Refinitiv, IBM and Nvidia as partners.
 
Axyon IRIS is the product that the company is offering to the market. This AI/Deep Learning based engine provides consistent and extremely accurate predictions on the behaviour of indices and securities.
 
Axyon IRIS is an AI-based product for asset managers and hedge funds. It offers its clients support to: (i) diversify their quantitative approach for speculative and hedging investment strategies; (ii) improve the optimization of portfolios and improve discretionary investment strategies.
 
In particular, Axyon IRIS is used by:
Quantitative teams: improving the performance of quantitative strategies by providing ranking and correlation metrics on customised asset pools.
Portfolio manager: supporting the asset selection process also through the use of a web interface and a "no-black-box" approach.
Investment manager: providing investment strategies to diversify investment strategies (long / short, Picking or pair-trading, Future curves).
 
Axyon IRIS provides customised solutions, both in cloud and on-premise, based on: prediction objective (return, volatility, Sharpe ratio; correlation; market anomaly; distribution of price / volatility probability), horizon investment (from intra-day to medium / long term), asset pools, even proprietary input data.
Details
Contact/Entrepreneur
Daniele
Grassi
CTO
Contact Email
social@axyon.ai
Tags
Address
Via Rainusso
144
Modena
MO