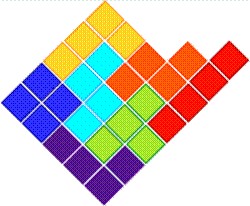 Leadership in Enabling and Industrial Technologies
ELEMENTS - Enabling Technologies for Life Science. Elements manufactures scientific measurement instrumentation for nanosensors (natural or artificial sensors of nanometric dimensions), with custom designed microchips.
The innovation of Elements resides in the miniaturisation of the measuring equipment and, more particularly, in the electronic interfaces for nanosensors. Miniaturisation is made possible thanks to microchips designed and produced by the microelectronic design team. Use of microchips allows for reduced production costs and expands the potential target market for instrumentation that would otherwise be used only in research laboratories.
Our mission is to be a main player in the field of portable diagnostic equipment, creating portable devices for the analysis of body fluids in real-time and on-site.
The business was created by a group of engineers and researchers working for several years in microelectronics research at the Faculty of Electrical Engineering of Cesena.
Collaborations are currently underway with several research centres and various Italian and foreign companies, in which Elements provides instrumentation and assistance in the measurement of very low intensity signals in research on nanometric devices and sensors.
Details
Contact/Entrepreneur
Federico
Thei
Amministratore delegato
Contact Email
info@elements-ic.com
Tags
Address
Via Martire della Libertà
14/C
Cesena
FC