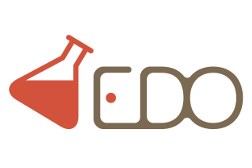 Smart Specialisation Strategy
Leadership in Enabling and Industrial Technologies
Edo is a simple and intuitive mobile application that allows users to know exactly what they are eating. The heart of the application is an algorithm that automatically processes all data on the labels of processed food and translates them into easy-to-understand information: 
a score from 0 to 10 that indicates exactly how healthy the product is
 
a list of positive and negative ingredients
 
a list of healthier alternative products 
One strength of the application is that it takes into account the unique character of the user and their relationship with food, including such things as allergies, intolerances and specific lifestyle choices. This results in a user-experience that is tailored to each individual. 
The Edo team consists of Maria Vincenza Gargiulo a Food Science and Technology graduate in charge of all aspects relating to the processing of the algorithm, and Computer Science graduates Luciano Venezia, Diego Lanzoni and Marco Giampaoli, who implement all of the necessary technological solutions. 
Edo is currently incubated at Cesenalab.
Details
Contact/Entrepreneur
Luciano
Venezia
CEO
Contact Email
info@edoapp.it
Tags
Address
via Riccardo Brusi
151
Cesena
FC