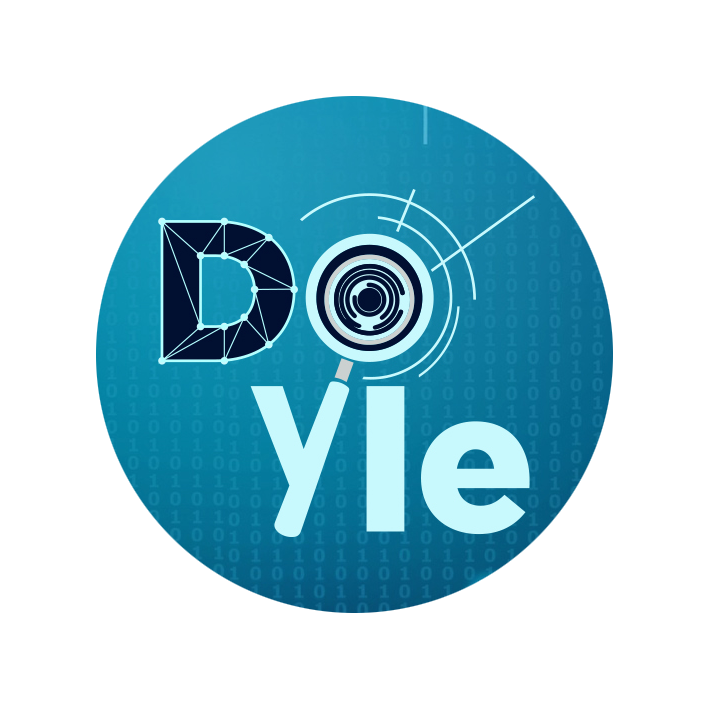 Smart Specialisation Strategy
Leadership in Enabling and Industrial Technologies
DOYLE is a technological eye that monitors the gaze of everyone on the Web and social networks.
Our mission is to offer innovative services that promote creativity and enable companies to deal with new challenges through application of artificial intelligence solutions shaped by the judgements of the staff.

DOYLE uses AI instruments for focused searches regarding a theme under investigation. The initial definition of key concepts is achieved with a profiling process, through which DOYLE guides the company in the analysis of all the information that needs to be traced online.

An algorithm developed ad hoc automatically attributes a positive or negative score to every analysed "record" based on the semantic content of the text, generating an overall average value for online reputation.

Once the search and monitoring terms and methods have been established, DOYLE develops an instrument for autonomous use by the business customer.

A special dashboard makes it possible to watch the real-time evolution of company reputation indicators, or the development of profiled themes.

A detailed analysis is provided in periodic written reports.

DOYLE is highly technical in spirit and so the key company figures are technical experts with a business background and many years of experience.

DOYLE was awarded a prize for the "Most successful artificial intelligence project of 2020", and acknowledgement for the "Best corporate digital product," at the Italian Insurtech Summit organized by the Italian Insurtech Association in September 2020.
 sustainability criteria, technological eye, reputation crisis, monitoring your own image, searching for relevant themes, social innovation
Details
Contact/Entrepreneur
Filippo
Furini
CEO
Contact Email
info@doyleye.com
Tags
Address
Via Marcello Finzi
597
Modena
MO