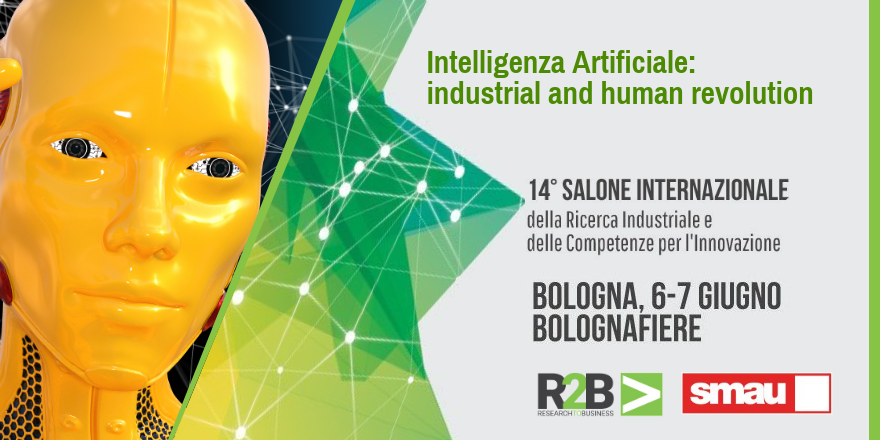 R2B - Research to Business è oggi l'evento di riferimento in Italia per l'offerta multisettoriale di nuove tecnologie e competenze, ricerca e innovazione, ma anche per scoprire le politiche europee e nazionali per l'internazionalizzazione e la competitività.

R2B è un "laboratorio" in cui le esperienze di innovazione entrano in connessione secondo il modello dell'Open Innovation e per favorire la nascita di opportunità e nuovi business tra i vari player dell'ecosistema.

L'edizione 2019 di R2B sarà dedicata ad Intelligenza Artificiale, Big Data e alle loro applicazioni industriali attraverso la presentazione di best cases internazionali e locali.
R2B è promosso dalla Regione Emilia-Romagna e BolognaFiere, in collaborazione con ART-ER e SMAU.
Di seguito le startup selezionate per partecipare alla 14° ed. di R2B - Research to Business (Bologna 6-7 giugno 2019):
 

EDIT S.R.L.

A.G.MA. GEOPOLIMERI

AMBIENTE TECH srl

Axyon AI SRL

Builti s.r.l.

Centro Servizi Rieducatore Sportivo srl

CLING-O-MATIC ® SRL

Cubbit srl

DIFLY SRL

docFaber s.r.l.

GETCOO s.r.l.

GQenergy Srl

Green Idea Technologies SRL SB

Guardian srl

HOORO srl

Immersio Srl

Improovo srl

IOOOTA S.R.L.

ITCares S.r.l.

Mark One s.r.l.

MAT3D Srl

MIX - Museum Interaction Experience srls

NATUR ESSENCE

Needo

OLTREFUTURO SRL

Sfridoo S.r.l.

SocialCities srl

TomaPaint s.r.l.

Vibre Srl

Winelivery S.r.l.